band information
CC Ryders Band was incepted in 2002 weathering the only constant in music & life -- that of change. Their "changes" have brought you the one of the best bands on the East Coast! The 5 member band specializes in Top 40 Country while incorporating a variety of Southern Rock, Funk and Blues.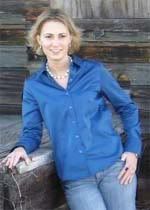 Christy: lead vocals

Christy Woodard, JoCo native, began her on-stage singing career in 1993. Over the years she has performed along the eastern US opening for various signed artists including Lila McCann, Steve Azar, Ricochet, Gene Watson, and Brett James.  Local AM stations WMPM 1170 & WPYB 1030 have shown generous support for the artist. Her experience also includes 2 years with a country cover band (prior to CCR); winning the True Value Showdown's NC/SC championship where she had the opportunity to hang out with Steve Wariner. Christy was also a featured performer on Fox 50s 'Gimme the Mike' show in 2004. Christy started CC Ryders with her partner in 2002. She currently serves as lead vocalist as well as managing bookings, marketing & web-based support.

Click here to check out t
he Bird's Nest, the Birdie Book & Tweety Tube... or Two Lions Studio.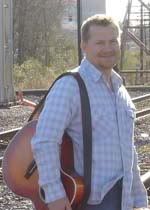 Chad: lead vocals/rhythm guitar

Chad Thompson, a native of Wayne County, grew up in a family with interest in country music. He learned to play both the acoustic and bass guitar at an early age sitting in with his father's band. He has performed at many local shows and pageants as well as venues hosting low-key acoustic sessions. Chad helped conceive CC Ryders in 2002 and also took part in the band's opening for Ricochet and Gene Watson. He currently serves as lead vocalist and rhythm guitarist for the band.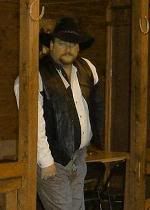 Alton: lead guitar

Alton, born in Wake Co and raised in Harnett Co, picked up the guitar at an early age for lack of better things to do. At age 14 he joined his first band and soon after he was playing bars and night clubs in the area.  Fresh out of high school Alton helped form a band called 4Runner & toured up and down the east coast warming up the crowds for artists such as, Blackfoot, Molly Hatchet, Joan Jett & the Blackhearts, David Alan Coe, and Hank Williams Jr. This 2 year venture sharpened his skills to the point that he was able to do studio work for several local recording studios.  In the early 80's Alton was a member in another band called Junkyard Dawg that played the southeastern leg of the George Thorogood 50-50 tour (50 states in 50 days). In the mid 80's Alton joined the local band Common Desire playing the NC, SC, and VA area. Common Desire released a self titled album on the Pandemonium label in 1987. Common Desire toured for awhile with Doc Holiday as an opening act before eventually signing and touring with Skid Row about 8 months. In the early 90's Alton started playing with a local band called Southern Grace for about 2 years. Alton then joined the local band called Double Shot and played the state with them from 1996 until the band dissolved in 2004. In January of 2005 he was asked to join CC Ryders line up and played for a couple years. After a short absence, he returned to crank it up in 2010!!
Andy: bass guitar/vocal harmony

Andy Dossett is an experienced bass guitarist who joined CC Ryders Band in 2010.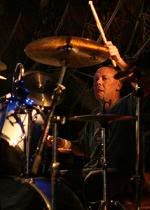 Ernie: drums/percussion 

Ernie (Eray), born in Raleigh and raised in Fuquay-Varina, started playing drums @ the ripe young age of four due to influence from his brothers & sister. They turned him on to alot of 60's music ie. "Hendrix, The Rolling Stones, The Beatles, The Who" etc.  At the age of 14 he joined a band with current bandmate, Alton Holt, & he never looked back. After high school he served in the Air Force for 4 yrs. w/o playing, until he joined the band "Common Desire" playing a few more years with Alton. Following this, Eray joined the thrash metal band "Tub of Noise" in the late 80's. Persuing a drum career in many metal bands for the next 15 years he traveled up & down the east coast opening up for headlining metal bands playing main event shows. He once again teamed up with Alton briefly in "Double Shot" during the band's last era & then resumed playing in the metal scene. In 2007 he joined blues influenced "South Creek" until most recently joining CC Ryders in January 2010 where he has been pounding the drums ever since.